Top of Minds and Snowflake is now partnering up for serious Data warehouse solution in the cloud. Great modelling and structure of data build in Snowflake the cloud native Data warehouse platform.
Data Vault has become the de facto standard for any modern Data warehouse and Big data environment. Top of Minds brought Data Vault to Sweden and now we take it further and enable Data Vault directly in the Cloud.
Top of Minds will have more than ten warehouse experts certified within the end of the year and several projects are already in its making to utilize Top of Minds already existing toolbox of speed enhancing, scalability enabling and business aligning tools and skills. They will in a close future be available for the Snowflake platform under the name Snow Storm and Snow Fall.
Please contact us for further information. Patrik Ekström, CEO Top of Minds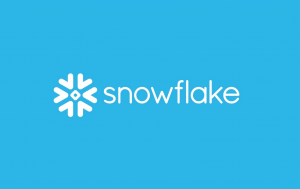 About Snowflake
Snowflake is the only data warehouse built for the cloud. Snowflake delivers the performance, concurrency and simplicity needed to store and analyze all data available to an organization in one location. Snowflake's technology combines the power of data warehousing, the flexibility of big data platforms, the elasticity of the cloud, and live data sharing at a fraction of the cost of traditional solutions. Snowflake: Your data, no limits. Find out more at snowflake.com.